Get the smile you were born with!
Porcelain dental veneers offer patients an opportunity to enjoy their ideal smile. Porcelain veneers are custom fabricated to match each patient's aesthetic preferences. They are bonded in place with strong dental cement for a long-lasting smile makeover.
Porcelain veneers are popular cosmetic treatments that give patients a more attractive smile. This procedure is suitable for improving a single tooth or for a total smile makeover. Veneers have long been popular among movie stars and beauty pageant contestants. Today, they are available and affordable for patients from all walks of life who want to take their smile from dull to dazzling.
Why Choose Porcelain Veneer?
Porcelain veneers offer you a chance to get the smile you wish you were born with. Veneers are designed to look like real teeth – pearly white and slightly translucent. Unlike real teeth, they don't yellow over time. We can help you get the smile you have always dreamed of using dental veneers to cover up many flaws including: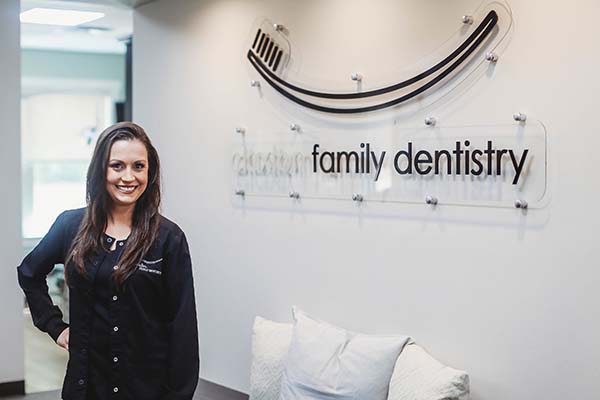 Crooked or crowded teeth
Gaps or spaces between the teeth
Chips and fractures
Stains or discoloration
Misshapen, worn or short teeth
Teeth visible, miscolored fillings
PROCEDURE OVERVIEW
Tooth Preparation
Depending on the original position of the teeth, some minor enamel re-shaping may be necessary, although in many cases none is needed. Then impressions are taken, along with several other records to assist in the esthetic lab in crafting perfect veneers for the patient. Finally, the wax mock-up from the Smile Design is used as a template to make provisional (temporary) veneers. Another impression is made of the patient-approved temporaries, and sent to the dental veneer lab, allowing the artist at the lab to see exactly how the new smile should be crafted.
Veneer Fitting
The temporary veneer will be removed and the permanent veneers are tried onto the teeth. After we verify the proper fit and esthetics, the patient previews and inspects the appearance of the veneers, and of their new smile. If there is anything the patient is not completely pleased with, the veneers will be returned to the lab for correction or re-making. Assuming the patient and the doctors are satisfied, the veneers are then permanently bonded to the teeth with a powerful dental bonding agent. They are then polished to a brilliant finish.
WANT TO LEARN MORE?
DROP US A NOTE.
Please fill out the form below and someone from our team will get back to you as soon as possible.
Office Address
201 E. Long Street, Claxton, GA  30417
Email
info@claxtonfamilydentistry.com